"Abide in Me, and I in you. As the branch cannot bear fruit of itself, unless it abides in the vine, neither can you, unless you abide in Me."
John 15:4
What does time in the "secret place"
look like for Ordinary Women?
Current Ordinary Women were asked to share what their time in the "secret place" looks like by answering these questions:
What time of day and where is your "secret place?"
How often are you spending time there?
What do you do once you get there and what specifically are you studying?
How long have you been a Christian?
It is our hope that this article will help other women that may be struggling with what to do in their "secret place" once they get there and to encourage those that feel like they just can't find the time. Thank you so much to all of the women that contributed to this article.
"I am a working mom with two small children, so there is not a lot of opportunity in my home to be alone, much less where it is truly quiet. During the week, I love waking up at 5 am to meet with God in the stillness and quietness of our dining room before the humming of the dishwasher and the clanking of toys begins for the day. I begin my quiet time in prayer, asking God to reveal Himself to me through His Word. Then, I open my Bible to whatever book I have decided to comb through at the time. I am currently trying to read through the Bible one chapter at a time, under no time constraint. I like alternating between the Old and New Testaments to see the parallels between the two and to shake things up a bit. I usually wrap up my 30-45 minute quiet time in prayer, asking Him to bless my day and for any prayer requests I have. The weekends are a different story. I tend to give myself grace by sleeping in and focusing more on prayer throughout the day, trying to be more intentional in my time with Him and with my family. I have been a Believer since I was a child, but did not spend daily time with the Lord until 2018. Since then, I have noticed that I question less if an idea is from God or my own and am more willing to put my trust in Him."
My time with Jesus is before work when the house is quiet. At 4am you can find me on the couch with coffee and a cat. Presently reading through Acts and also studying the life of Abraham. I first felt the calling of the Holy Spirit 37 years ago and have been working through my sanctification hardcore for the last 20 years or so.
Being a working mom of multiple toddler boys, my actual window of "quiet" in my house is pretty limited! In order to meet Jesus uninterrupted, I get up before the kids, and usually start prayer and reading around 6:00/6:15. I wake, start the coffee pot, and sit on the corner of the couch next to the side table and lamp, where I'm most comfortable.
Before beginning OW, my quiet time was pretty scarce and unregimented. Not for the lack of trying or wanting the time, but for a true lack of intention I put into the try. I would wake up when I could, sit down with my coffee and Bible, and BOOM, "Mommy" would be the cry from the back bedroom. Time with Jesus would fail over and over. I would try to squeeze it in between classes at school or when I had a moment to myself in the car (which is rarely ever.) I wanted time, but also my check in the box.
Now, I meet Jesus most mornings, by setting my alarm for 5:45 to be intentional in getting up before the kids. The weekday mornings are pretty structured now and as for the weekend mornings, sometimes I meet Jesus in the AM and sometimes my face stays on the pillow a little longer, and I snuggle my kids on the couch, trying not to spill my coffee.
The first thing I typically do is pray… I thank Jesus for his presence and pray that my mind would be free from distraction (which is rare.) I follow the "First 5" app by Proverbs 31. I have a study plan that I follow in the app, or occasionally the message of the day on the front page catches my attention, and I do that instead. There is a Bible reading, a teaching, and options to go even deeper into the scripture for each day. When my reading is done, I open my prayer journal and read over the names and prayers I have written. I add any new requests and pray over each of them.
I grew up in the church, accepted Christ and was baptized in elementary school, but have had many ebbs and flows in my relationship with Jesus. I've always believed, but haven't always abided. Being surrounded by a community of faith and friends who model and provide accountability have been really beneficial in my walk as an adult. We were made for relationship. God knew we couldn't do it alone!
My routine for finding the secret place is as follows:
4:30am in the living room by the fire
5-6x's a week
I start with a YouVersion devotional. I read the Scriptures and study notes to see what God wants me to learn from them; followed by time in prayer. I also use this time to catch up on OW reading.
I've been a Christian for 27 years.
MEET THE NEW OW LEADER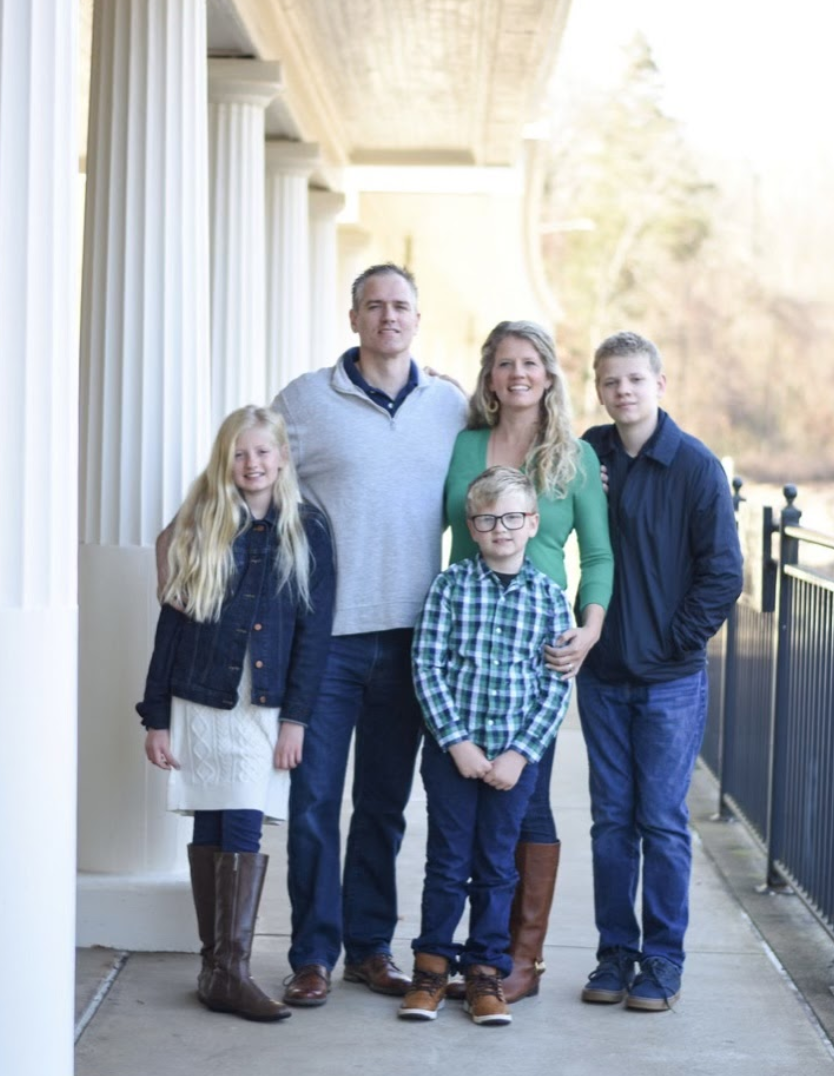 Q. What is your name, your kids' names, and where do you live?
My name is Stefany Gess, and I have 3 kids: Luke 13, Lydia 11, and Cole 8, and we are in the adoption process from the country of Haiti. I live in Phoenixville, Pennsylvania.
Q. What is your favorite memory from OW?
My favorite memory from my time in my OW group was the times when a member of our group was just really at a place where they needed to be loved and accepted for exactly where they were at in their journey. Our group really was able to just wrap our virtual arms around that person and let them bare their burdens with us. We all were able to do that in the course of the year. I have specific memories of each of us doing this and just feeling like this is what Christ wants us to be doing. We are to love and support each other in the discipleship community while asking our questions, digging deep into the word together, and bearing each other's burdens in prayer and support. The funniest memory is all of our bed heads from just waking up early… That really was a miracle, me getting out of bed every other Saturday at 7AM.
Q. When did you know God was calling you to lead?
It was really last summer when the Lord made it clear that I was to lead a group. I was not in a place at the time to start, so I just started praying for timing and wisdom. We moved again and had to fix up our house. I started putting feelers out to the women that the Lord had placed on my heart and the openness to the idea was a beautiful response.
Q. What is your greatest obstacle as a leader?
My greatest obstacle as a leader will probably be maybe the organization. I kind of fly by the seat of my pants and am really working on the organization of it all. Emily has helped encourage me in that, and I am already improving.
Q. What is your greatest moment of faith thus far?
A great moment of faith in my life so far was last year. We were walking through a difficult season with our son who has struggled with anxiety and depression. It was an intensely dark time for him, and I just remember the Spirit leading me to fast and pray continuously for my son in faith. In the past, I would often try to control or fix things on my own many times (and fail miserably). However, through this time God's voice was the loudest in my head. He kept reassuring me through His word that I CAN trust in Him. He will walk this journey of faith with me. He is steadfast, faithful, and loving. And he loves my son just the same. Through many different things, God was faithful, and he gave me the strength to walk in faith as well.
Q. What is your favorite Bible verse?
My favorite verses right now are Psalm 63:1-8. I want to seek the Lord like this! I want to see His power and glory like this! I want to rest and abide in Him like this! I pray that it will be so through the power of Christ in me.1 O God, thou art my God; early will I seek thee: my soul thirsteth for thee, my flesh longeth for thee in a dry and thirsty land, where no water is;
2 To see thy power and thy glory, so as I have seen thee in the sanctuary.
3 Because thy lovingkindness is better than life, my lips shall praise thee.
4 Thus will I bless thee while I live: I will lift up my hands in thy name.
5 My soul shall be satisfied as with marrow and fatness; and my mouth shall praise thee with joyful lips:
6 When I remember thee upon my bed, and meditate on thee in the night watches.
7 Because thou hast been my help, therefore in the shadow of thy wings will I rejoice.
8 My soul followeth hard after thee: thy right hand upholdeth me
OW Welcomes Regional Representative for Northern Virginia: Krista Manns
Krista is a co-leader of an Ordinary Women's group in Bowling Green that meets at her house every other Tuesday evening. She is the quintessential hostess and has a knack for making everyone around her feel loved and cared for, especially her husband, Jason, and their three children, Kingston, Huxley, and Tripp. She also bakes like a pro, loves to organize by color (hello The Home Edit!), and has the gift of hospitality. She is the perfect person to represent OW! Welcome to the team, Krista!
OW VIRGINIA EVENTS:
February Monthly Meet-Up
February 12th
9:30am
A Stroll along the Canal Path
Park and meet in the First Christian Church parking lot.
1501 Washington Ave.
Fredericksburg
Come meet/catch up with other Virginia Ordinary Women by taking a walk along the canal path in downtown Fredericksburg! We'll meet and park in the First Christian Church parking lot and hop on the trail from there. Feel free to bring a friend!
A Message From Your Director
I am excited about all of the things I am hearing from the OW groups! Women are making their time with Jesus a priority. They are intentionally reaching out to ladies in other OW groups who are suffering to lend some encouragement and prayer. They are being led well with high challenge and high grace. They are adapting to rising COVID cases in our area by quickly pivoting to Zoom when necessary. And in one group they even rallied together to help a family in need (who is not part of our Ordinary family) by filling their house full of Christmas presents for their children. Ladies, I am so proud of your kindness, generosity, and leadership. Continue becoming disciples who make disciples in 2021!
Let's do this!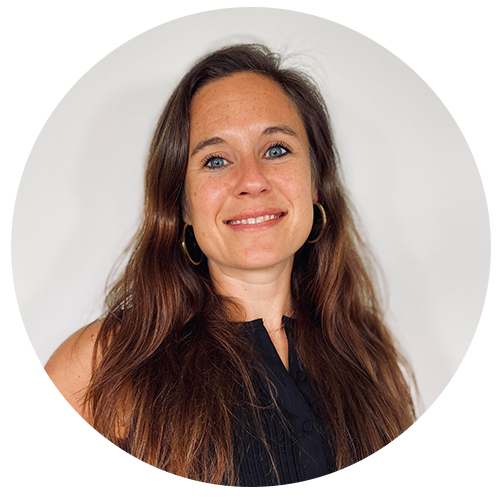 Emily Webb
Director, The Ordinary Women
Christmas Gifts
Presents collected by Anne Doherty's group for a family in need at Christmas time.